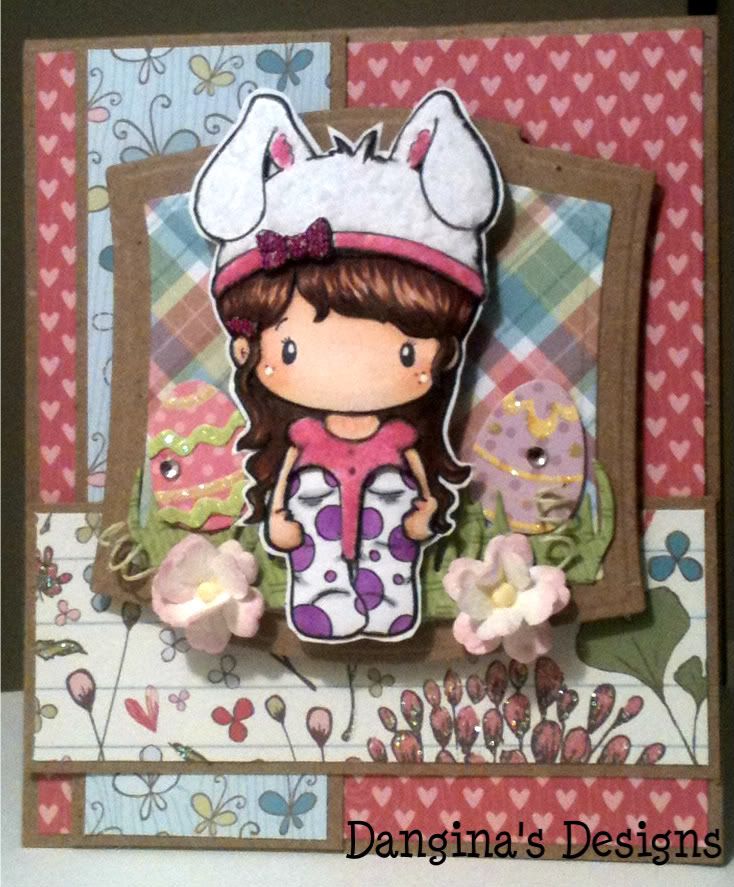 Hello My Peeps!
How is everyone? Having a fabulous time in your craft areas, I hope.This week at ATS is a Sketch. Pretty easy. I just finished with this little cutie, Bunny Lucy. She is from the March release at
All That Scraps
. Isn't she just amazing? I swear, if I hadn't found Christine's Fantastic images. I seriously think I would have given up on stamping along time ago. My Family makes fun of me, they say I over react with every new release. I can't help but fall in love every month, lol.
So, this week I tried to make this card 3D and I don't know where I went wrong. I am trying hard to perfect it. I have realized that it does take some time. I also Flocked her hat and outfit. The bow and clip in her hair are both covered in Microbeads. That wasn't the easiest task either, lmao. The DP is from Heidi Grace.
I hope you have enjoyed your visit. Please head on over and take the challenge. There are always some fabulous images up for grabs.
Tons of Hugs, Dangina