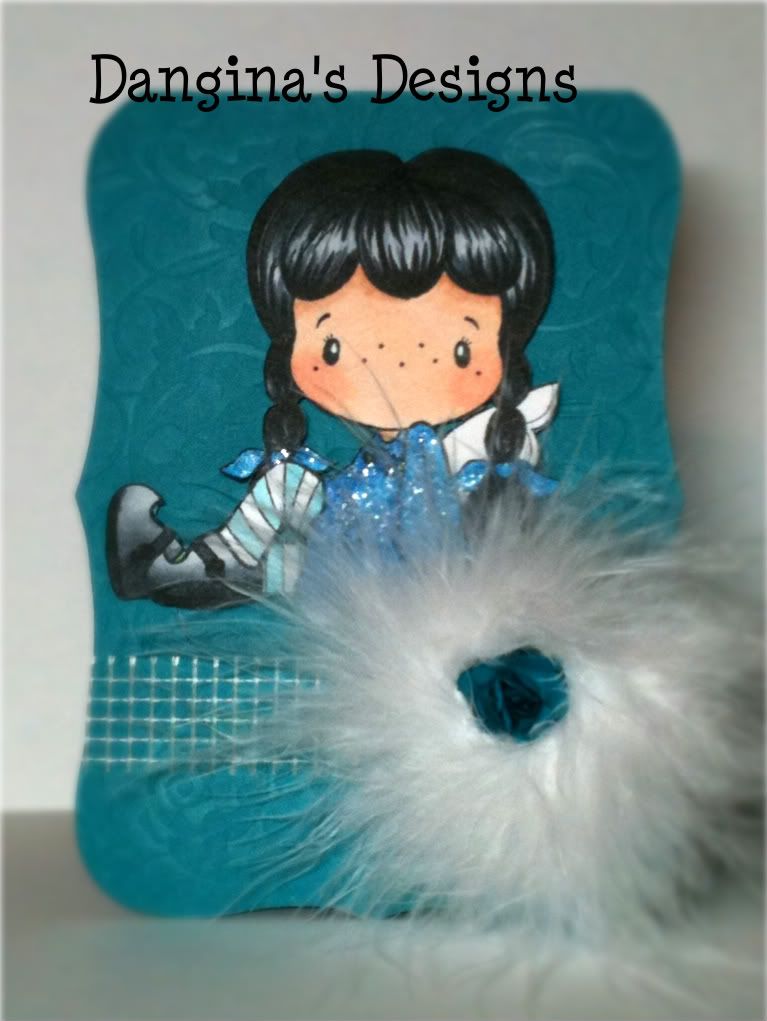 Hey Ladies!
I would like to share with all of you a simple but, sweet acrd I made yesterday. This week at AFA is Shape card. I know plenty of you know how to make shaped cards. Every time I surf Blog Land, I see so many gorgeous shaped cards. I really do hope to see you all there.
Well for my card I used Labels 8 from Spellbinders and the Embossabilities. I had to remind you all of
SweetHeart Birgitta from the C.C. Designs Collection. She is so adorable and she doesn't have to be just for Valentine's Day. I added Tim Holtz Rock Candy to her Dress and hair bows. Then I wrapped a Prima in the feathery stuff, lol. I dont know what its called, can someone please let me know?
Well, that's it for now.
Tons of Hugs, Dangina