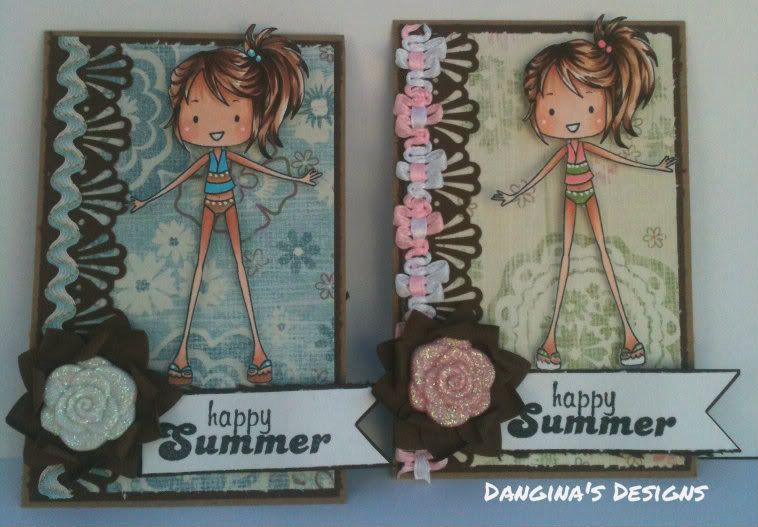 Hello My Friends!
How is everyone this fine Wednesday? I am having such a wonderful week. Hanging out with My Oldest Daughter Monique. We found out that she is Pregnant with my second Grand Child and I am So Excited! I am so hoping for a Boy. We went to the Doctor the other day and the Doc pulled out an Ultra Sound Machine and I got to see the Baby First. Yah Me!
She is having mourning sickness all day and trouble eating. I worry for her. I just want to be here for her as long as she let's me, lol.
Okay, back to my card. I made 2 Money Holders. I thought I would do something different. I used the Sweet November Image, Polly. I just adore this little image. I love her hair and suit. She reminds me of my Daughter Alyssa. Tall and skinny! I tried to match her hair color to Alyssa's too. I'm sure when I give her one of the cards, she'll figure it out. My DH calls her Skinny Bones Jones, lol.
Here is a view of the flip side.
I do hope you enjoyed my post and can't wait to see what you come up with.
Tons of Hugs, Dangina