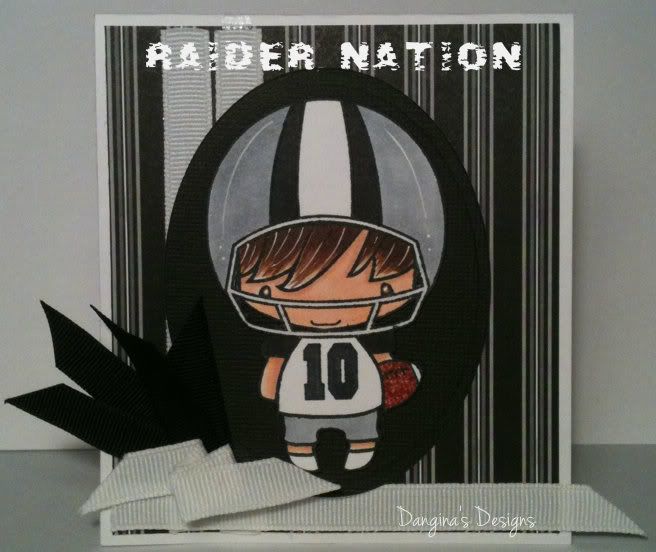 Hello Blog Land Buddies!
How is everyone this fine Sunday Mourning? I am just resting up for tomorrows early mourning. My Hubby got a call to go back to Construction. I guess it's finally picking up again. I am so excited for him and us. We just might be able to get back to where we were before.
Well as for my card, I won this image in a blog candy give away at Nat's and I have never used it,lol. He really is adorable but, I never had the right dp for it. I had to make due with what I had and I think it worked out okay. What do you think of my ribbon lightening bolt? I had no embellishments for it either as you can plainly see,lol. This is motivation to find something for him.
Tons Of Hugs, Dangina