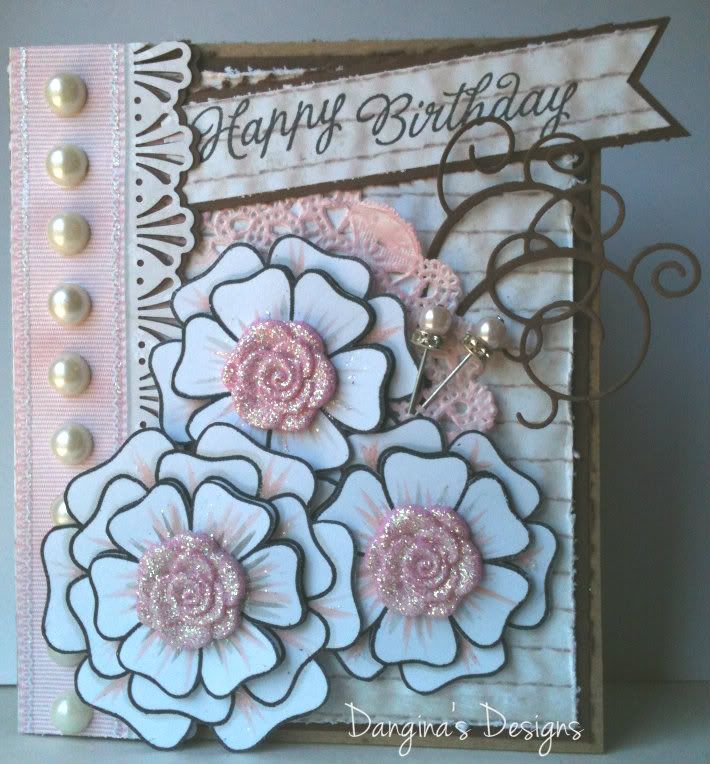 Hello My Friends!
I wanted to share with you a card that I made for the latest
SIMON SAYS STAMP
Challenge. It is called Bingo. I have never played in this type of challenge and I thought it was a great idea. I tried to do a black out.
I left out buttons. I think there was just enough on this poor card. One more thing and it would have fallen over, lol. This is my Favorite Stamp Set from Verve and as I said in my last post, As long as I can incorporate it I will! LMBO! I wasn't being serious but, it sure seems that way, hahahaha.
Okay so I used, Ribbon Gems on the stick pins, MS punch, Glitter, Lace, Die Cut and Blooms.
Well, I have to get this in right away. Hope to see you there.
Tons of Hugs, Dangina