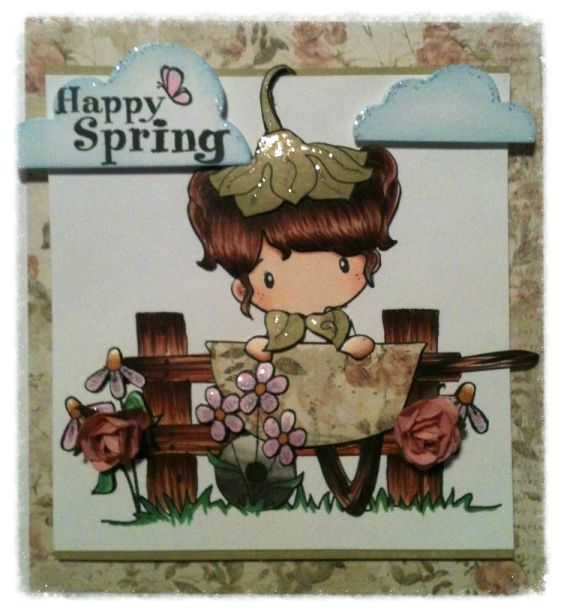 Hey There Friends.
How are you doing this week? I was so in the mood to play with a few of my older image. I pulled out the wheel barrel and fence from C.C. Design and went to work. I thought, how cool would it be to add
Potted Lucy
to the wheel barrel and place it in front of the
Field Fence
. Most of it was done in 3D so, I hope you can see it.
Well, this weeks challenge is Springtime. All you have to do is add flowers, eggs etc. I hope you will join us this week.
Tons of Hugs, Dangina