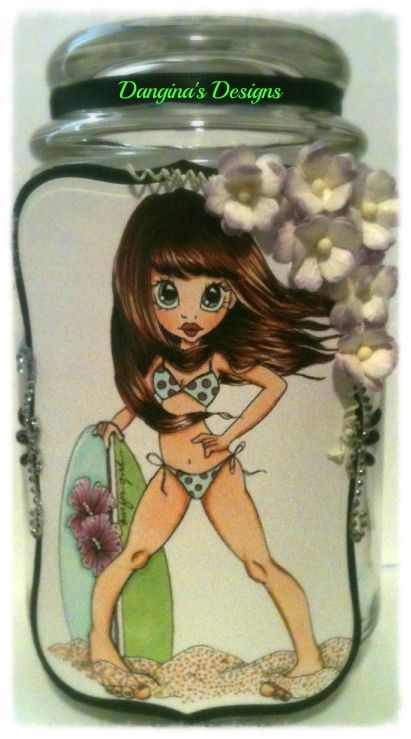 Hello Friends!
How is crafting coming along? Working on anything special? Mothers Day came and went to quickly right? Did You get anything for your crafts? That is always a plus. I don't understand why my family doesn't know what to give me. They know how much I would Love New Copics or Ink Pads or 6x6 DP Pads, hint hint. For the next holiday.
Well It is time to get a new challenge up and running for all of you to join in. This week is
Anything But A Card
Think Book, Candle, Frame, Jar etc...
Just upload a creation that follows this week's challenge to your online blog or gallery. Then leave a link to your project in the linky widget at the bottom of this post. If you upload to online galleries, please also use the tag or keyword
LRSBC53
. Our challenge is open to everyone, you can use any stamps and products that you would like, and you can enter as many times as you want.
Deadline:
The linky entry widget will close at
9 PM CST on Monday, May 27th
so all entries need to be in before then.
Prize Information:
One lucky participant will be chosen using a random number generator! They will be able to proudly display our
Winner's Badge
on their blog and they will also win the Loves Rubber Stamps Gift Voucher as well as any prizes being offered by Guest Sponsors that week.
We will have two different possibilities for a gift voucher prize from Loves Rubber Stamps for the winner as well.
$10.00 - If the stamp used is from a company that we do not carry in our store
$20.00 - If the stamp used is from a company that we DO carry in our store
If you want to see what companies we carry visit our store
Loves Rubberstamps
That is why I decided to decorate this old candy jar for my Daughter Aprille. She loves the image which was gifted to me by Krista Smith to use for this challenge. Which is being sponsored by Saturated Canary. This is one you won't want to miss. Can't wait to see what you come up with.