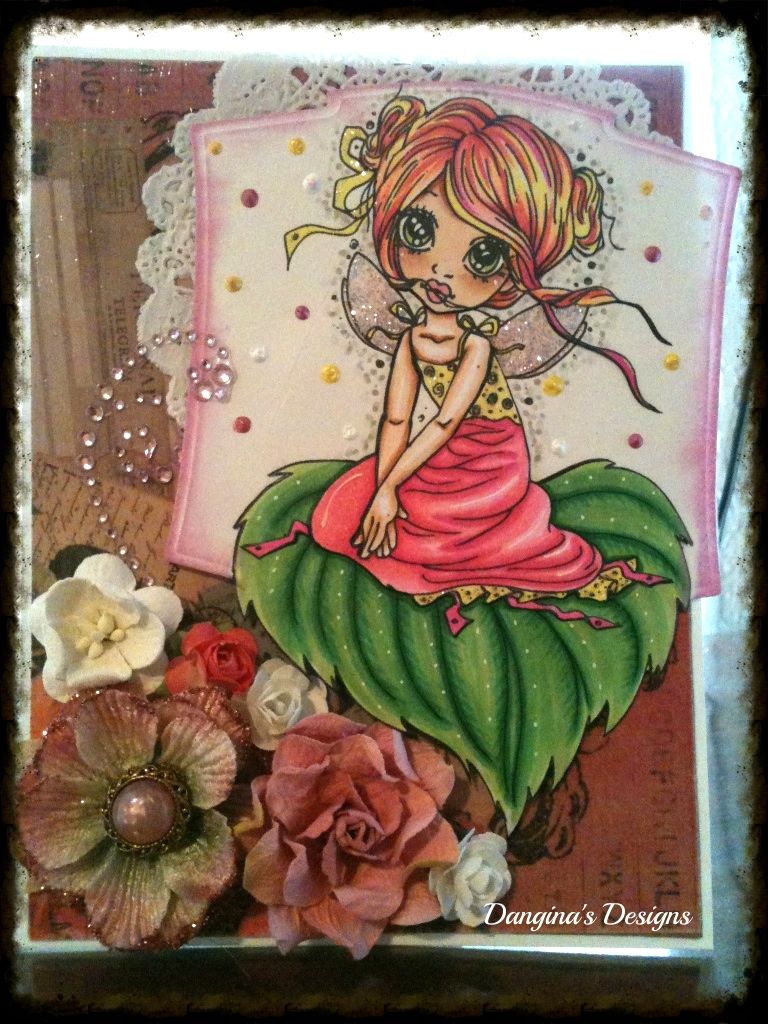 Hello There My Fellow Bloggers.
I am here to share a little something I created for the
Saturated Canary Challenge
. We the contestants are being asked for a spotted background and this is what I came up with. I used Ribbons Fairy a newer image from Krista and a bit of 3D. Can you tell?
I'm off to enter. Hope you'll leave a little love;)
Tons of Hugs, Dangina