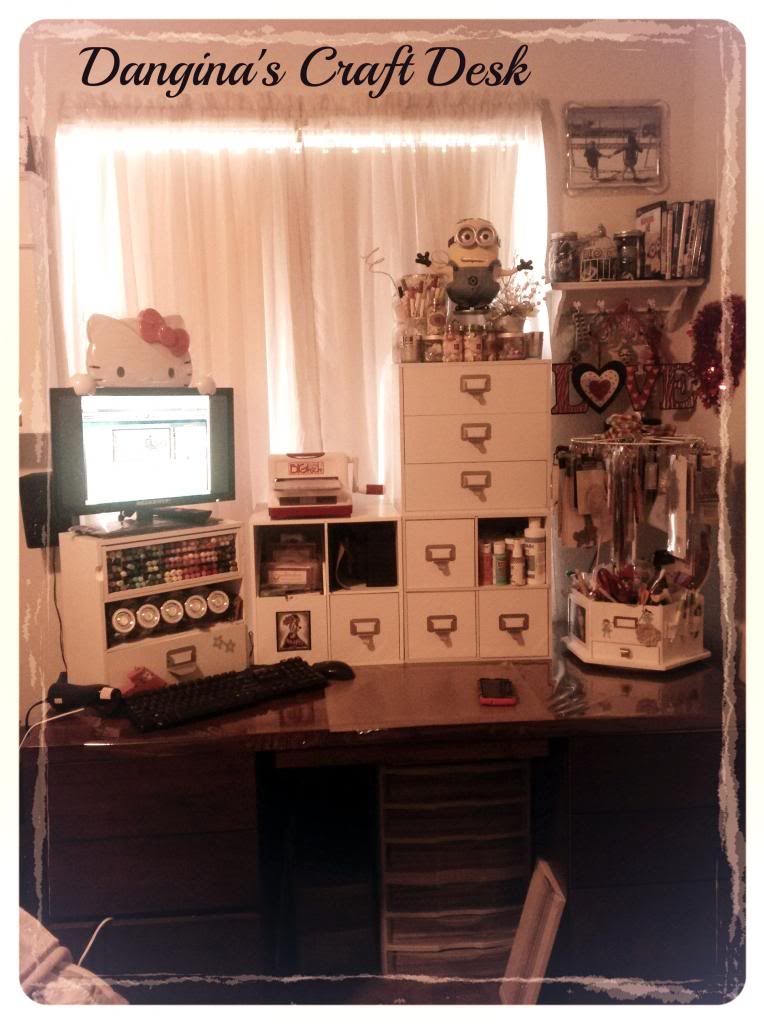 Hey There Friends!
I just wanted to share a quick post with all of you to share WOYWW #241. It is only my work space because, I am not done with the other part of the room. So, what do you think? I wanted to get a pic of the mess that existed this mourning but, I couldn't give sneak peaks at my upcoming projects, lol.
I am on the hunt for a Hello Kitty Mouse for my computer and Mouse Pad. If any of you know where I might be able to find them, Please let me know. I would really love it.
Well, I'm off to get some ink for my printer. I seem to go through this stuff like it's going outta style, lol.
Have a Great Hump Day!
Tons of Hugs, Dangina