Hello Everyone!
So excited that you could stop by and visit! Thank you and I hope you like the Caddie I made for my Glimmer Mists. I had them all stuffed in a drawer and I was really wanting to keep them some place handy. What better than their own box.. I have to admit that some of the bottles had to be left in the drawer because, I use some more than others, lol.
I started this box awhile back but had to wait for my order, from I am roses, to arrive and now it is complete. For this, I used S3-00 Cherry Blossoms, S10-2 Small Pale Pink and R8-00. I Love the dimension the flowers give to my projects. I added plenty of Gesso over the entire caddie and sprayed some Tattered Angels Glimmer Mist. The colors are Woven Burlap and Rouge. All of this is for the
I went with Tamara's Color Combo- Pink & White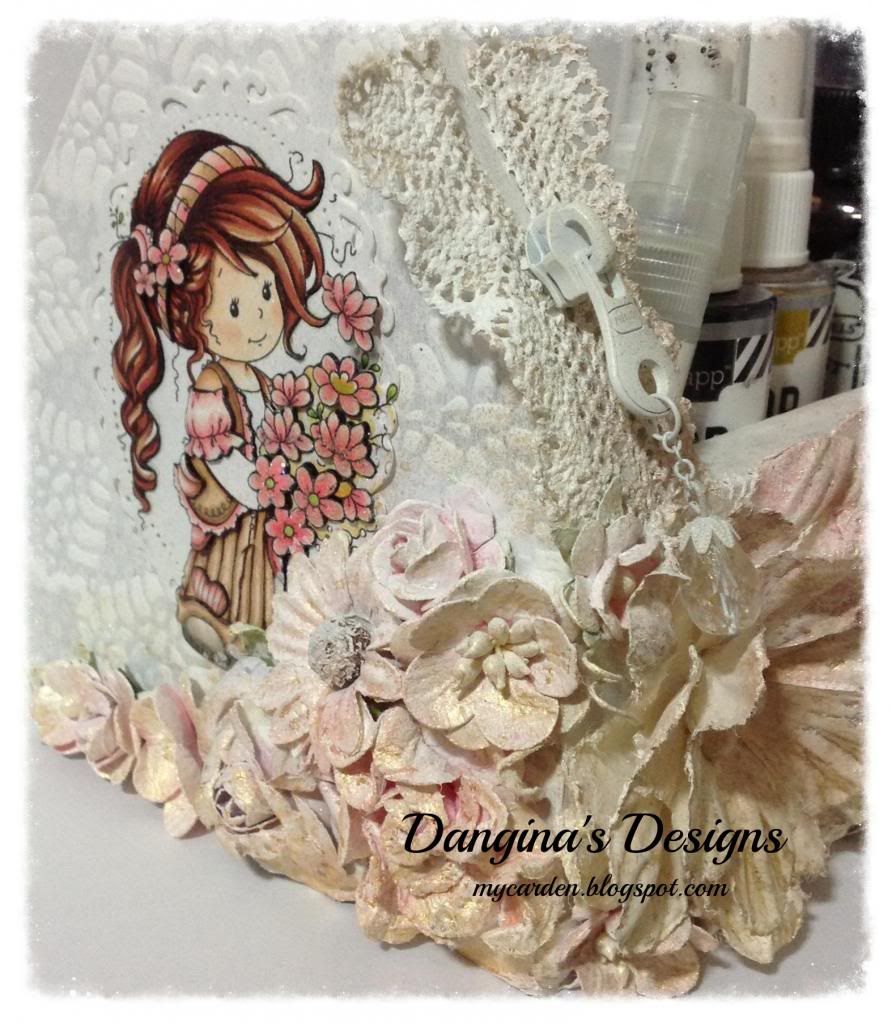 and a front view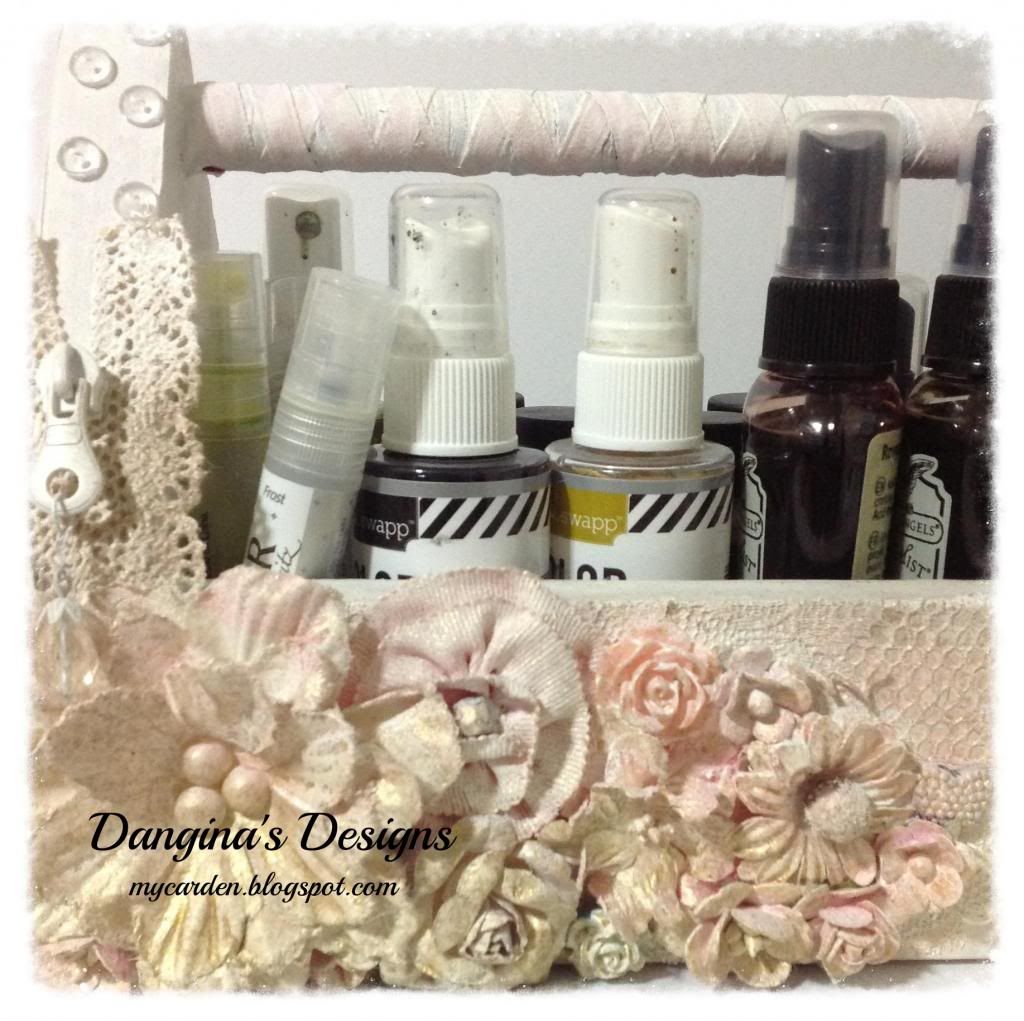 I truely hope you all like it. I know I do, lol.
There is 2 days left to join so hurry on over.
Tons of Hugs, Dangina