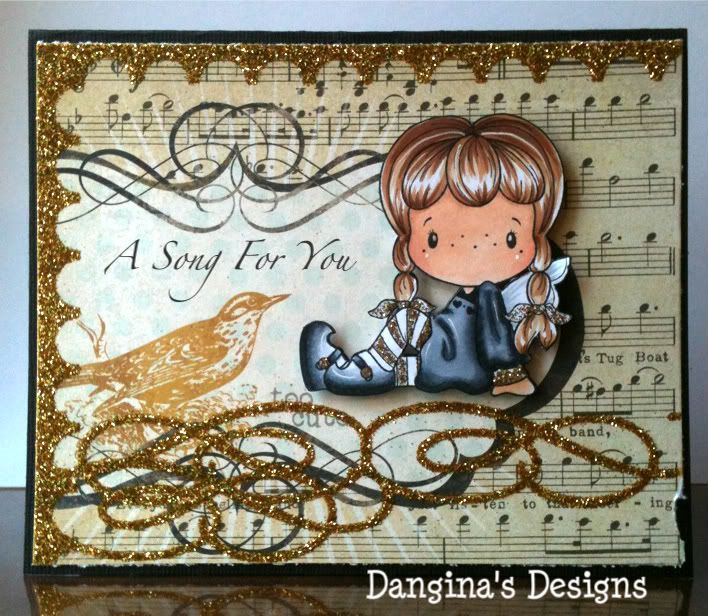 Hello My Friends!
So excited to share with you, my latest. It was supposed to post yesterday and I couldn't get my silly desk top to work with me.
Any who, this is it! In reality, it is the most sparkly, shimmery card one has ever seen, lol. I found this open stocked sheet of 12x12 piece of cardstock at Michaels Crafts. I passed it up and could not get it off my mind. I had to go back the next day worried that they might be out of stock, lol. Do you hate that?
A Song For You, is sung by many artists. It is one of my Fav's by Christina Aguilera.
Enjoy your week and Happy Crafting to all.
Tons of Hugs, Dangina