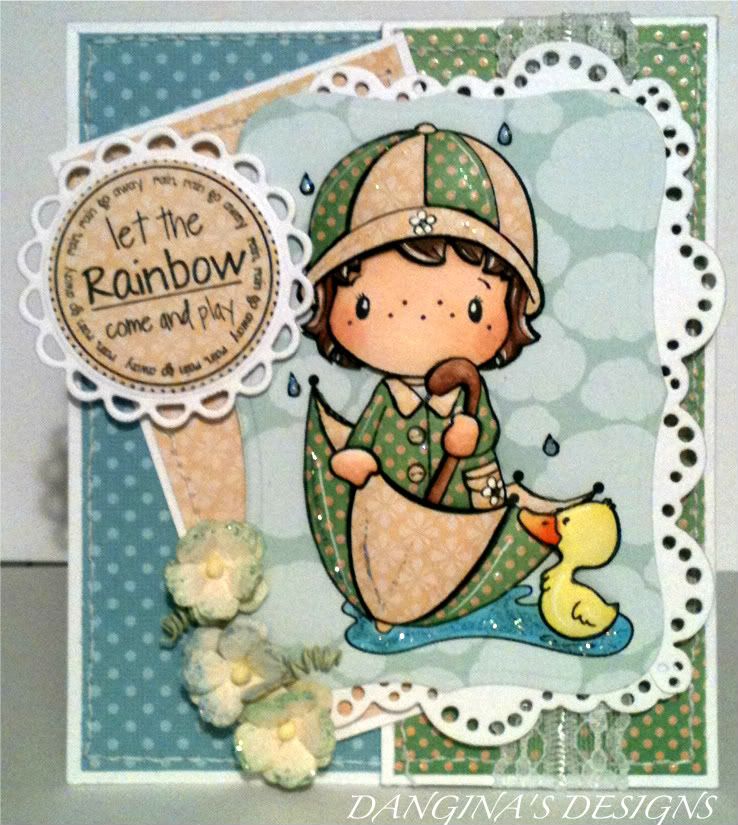 Hello Everyone!
Here I am with a challenge card that i really hope wins me something. Even a ton of comments would make me happy, lol.
I made this card for the
Simon Says Stamp and Show
Challenge. Anything Goes, Yay! I Love That Thyme! Here is what I came up with. Of course I used a C.C. Designs image. Little Miss, Umbrella Lula.
She is Fantastic in her paper pieced outfit. The sentiment is also from the April release. It is called, Umbrella Logos. I colored with my trusty Copics and used my Star Dust Stickles. I also went with the Tilda Lace Doo Hicky Die for the border. Lastly, I did do the 3D on this image but don't know if anyone else can tell. I hope you all Love it as much as I do.
Tons of Hugs, Dangina