Hello My Fellow Bloggers! How is everyone this wonderful Friday afternoon? Are we all excited about this weekend? Do you have any plans? I sure dont. I will just hang out at home and see what kind of work I can find around here. Yes, I will be wearing my Football gear to keep safe, lmbo! Thanks Annie Rose that was some good advise.
Okay so the reason for spending my whole day on this card is that Whimsy Challenge caught my attention. I am a first timer with them and I am really excited to join.
Todays image is Sympathy Bugs of the Wee Stamp collection. I thought they were just too adorable to pass up. I do hope you all enjoy my card. If you would like to take the challenge along with me just head on over to
Whimsy Inspires Blog
. Have Fun!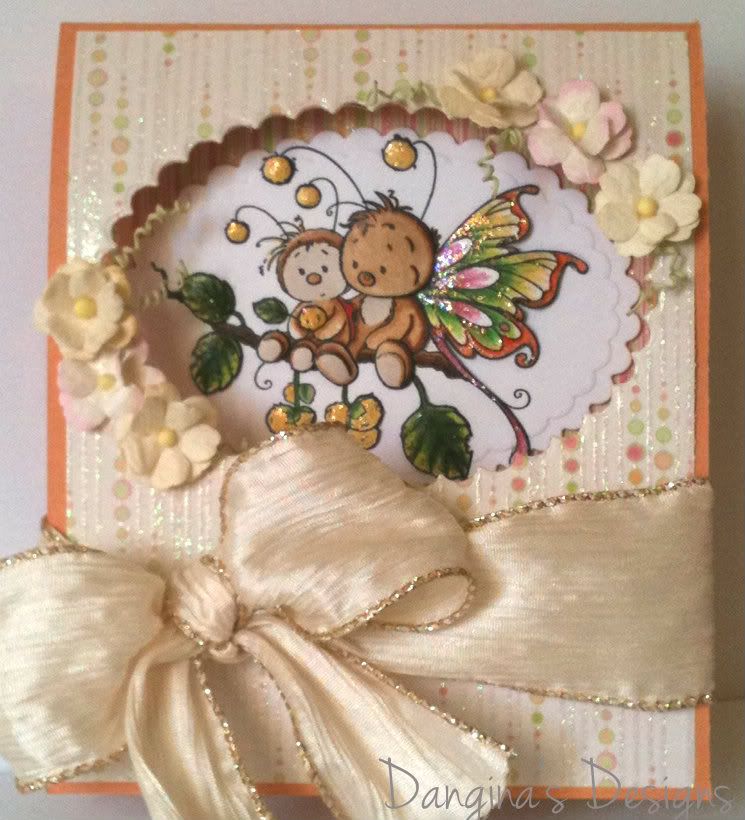 Here is a close up of the 3D image.
Tons Of Hugs, Dangina