Hello My Blog Land Buddies!
How is everything going? Great I hope! It is a Brand New Challenge at
All That Scraps Wednesday Challenge
. The Thyme is Anything Goes. I always flip for this one. I also here that there is some really neat stuff coming your way on June 7th at 8:00pm cst. You can find out all the details at
All That Scraps Store
or by visiting the
All That Scraps Blog
. I was visiting the Blog today and seen the sneak peaks for June. I must say I am really excited about the New Dies and Images.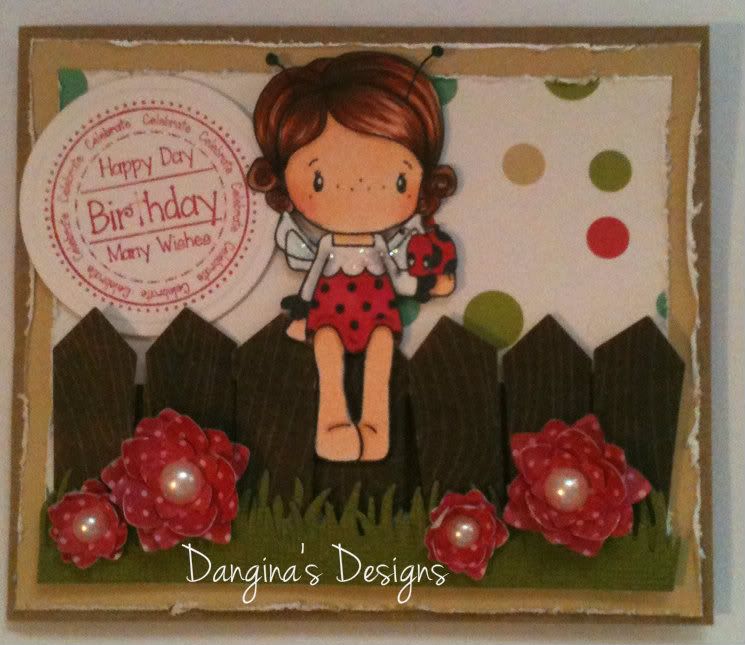 Here is my Sample card for the Anything Goes Challenge. I really wanted to use my C.C. Designs Cutters Fence and Phlox Flowers Dies. I went way back by using this image maybe you remember her. This is C.C. Designs
Swiss Ladybug Nora
. I keep all my C.C. Designs in arms reach hanging on this rack. I like to see what I have so that they will be put to use instead of collecting dust, lol.
I really need to buy more clips for this thing.
I hope you'll all head on over and show off your stuff.
Tons of Hugs, Dangina