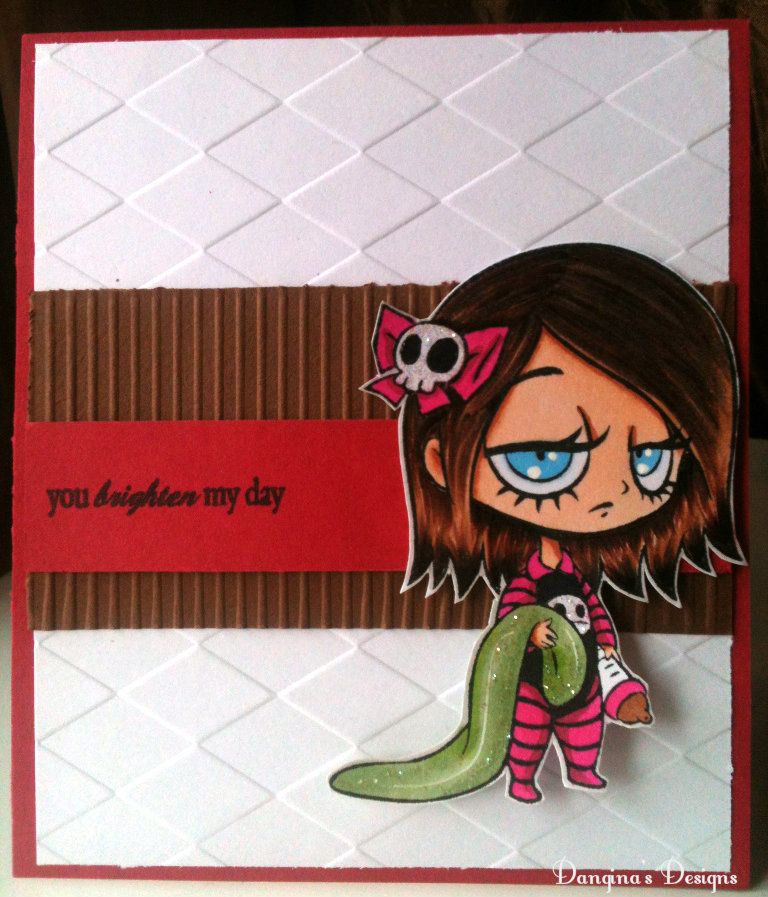 Hey There Everyone!
Here is my first card for
ALL THAT SCRAPS
in 2013! I feel just like she looks, lol. I am so tired but still Ringing In The New Year! I hope you all had a blast! I know I did. I went out to dinner with My Huband alone, which was great. Then we hung out with family to ring in the New Year.
Today at All That Scraps we have a Color Challenge for you
I'm sure you can come up with something Fabulous with them.
Here is an image from the New January Release Coming Soon.
Her name is Baby Lilith. Isn't she so cool with her little Goth Jammies and Goth Bow?
Well, I do hope you'll join us this week!
Happy New Year!
Hugs, Dangina