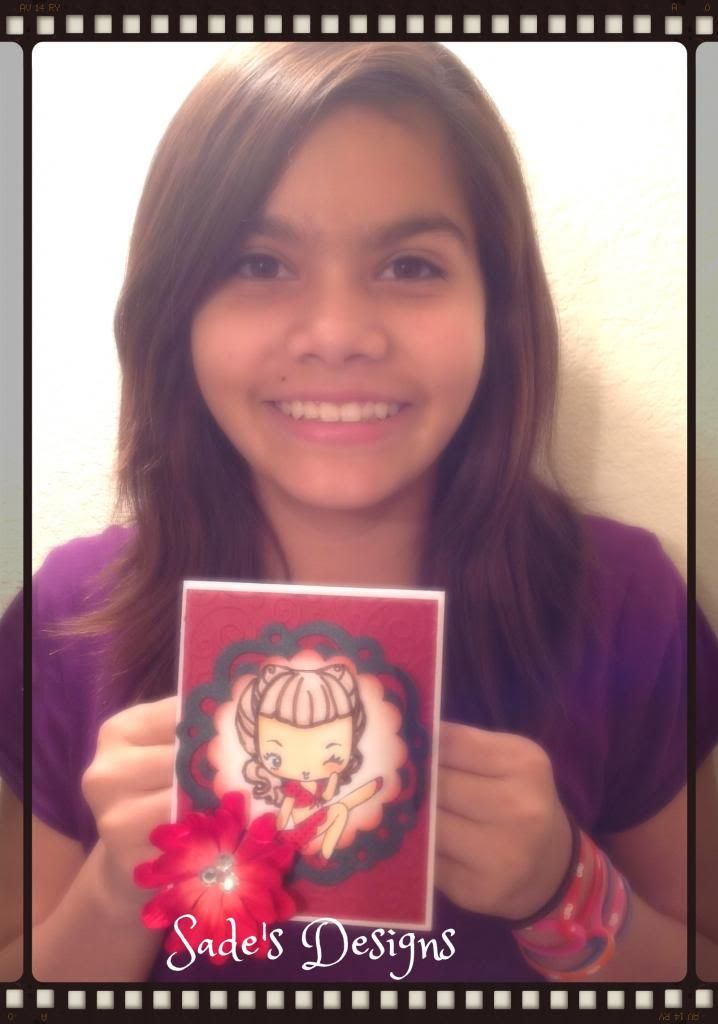 Hello Friends!
Here we are with a post from my Daughter Sade. She has created a card for the
TGF KIdz
Challenge. Sade is 12 years old and loves to craft but, is such a fabulous artist. Sade can possibly become an image designer one day. I can't wait, lol. She went through my stash of goodies and this is what she came up with. I love how Sade created her own gorgeous flower and the sweet image she chose. I hope you'll leave her a comment, tell her what you thought of her first blog post. Now, she wants to start her own blog, what have I done?!?!?!
Well, Thank You for dropping by.
Tons of Hugs, Sade