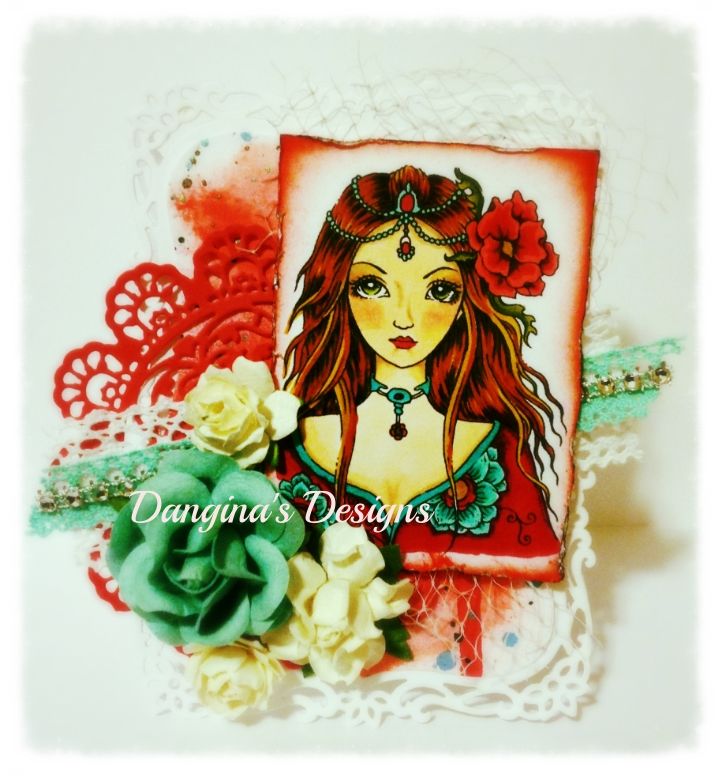 Hey There
How are you this week? Ready to get your craft on? I sure am happy about this weeks project! Such a sweet image. I just hope I did her justice. The idea was to load her up with red but then the Teal popped out at me and I went with it.
Well, I am ready for Valentine's Day are you? I want to go out alone and buy myself something nice. My hubby has been fishing every weekend and since I'm sure he will be out at the water, I'm going to venture out on my own. Hopefully a Girls Day Out with my Oldest.
SHOW ME SOME RED
How To Play: Just Upload a creation to your online blog or gallery. Then leave a link in the Linky Widget at the bottom of the Loves Rubber Stamps Challenge Blog. If you upload to an online gallery, please use the tag or keywords LRSC138. Our Challenges are open to everyone, you can use any stamps and any products you like and enter as many times as you like.
Deadline: The Linky Entry Widget will close each Monday at 9:pm so, all entries must be in before then.
*Be sure to play along in our weekly Blog Hop. Just Hop along with our Design Team for a chance to win the hidden prize!