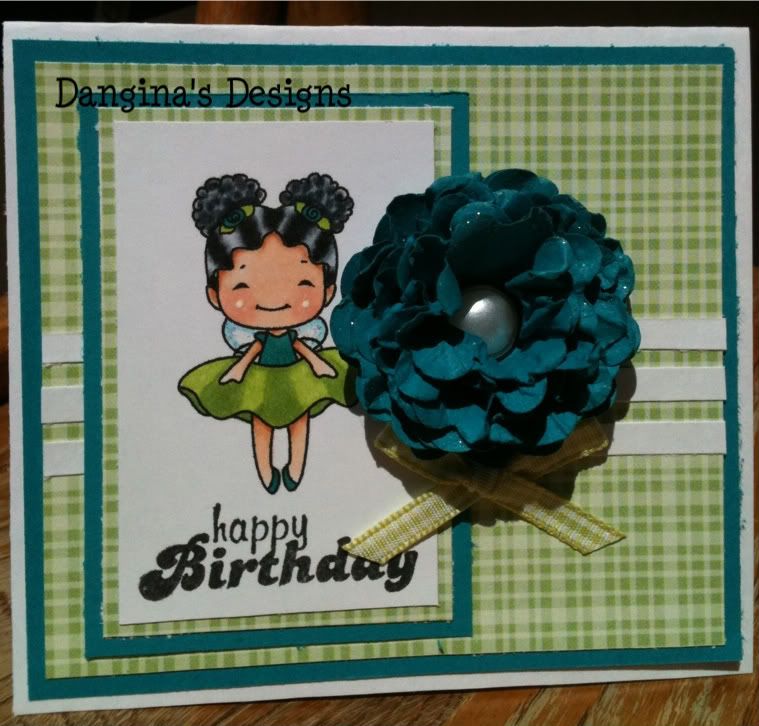 Hello Everyone! I am here to share with you my second card for the
http://tuesdaymorningsketches.blogspot.com/
I had so much fun with the challenge last week, that I had to give it another have at it, lol!
This weeks sketch is great, not a whole lot of stress. I got threw it pretty easily and that's always a plus. I used one of the New Fair-wees from C.C. Designs because I don't own any Stamp Fairey images.
I spent the weekend in Morro Bay, California at a Softball Tourny with my friends and family. During the game wait I made a few Paper Flowers. I'm just glad I took Blue cardstock to use in this challenge, lol. I misted the flower with Shimmer Sparkle and they turned out Great. I'm just a little bummed that it doesn't really show.
I really hope you all like it!
Tons Of Hugs, Dangina