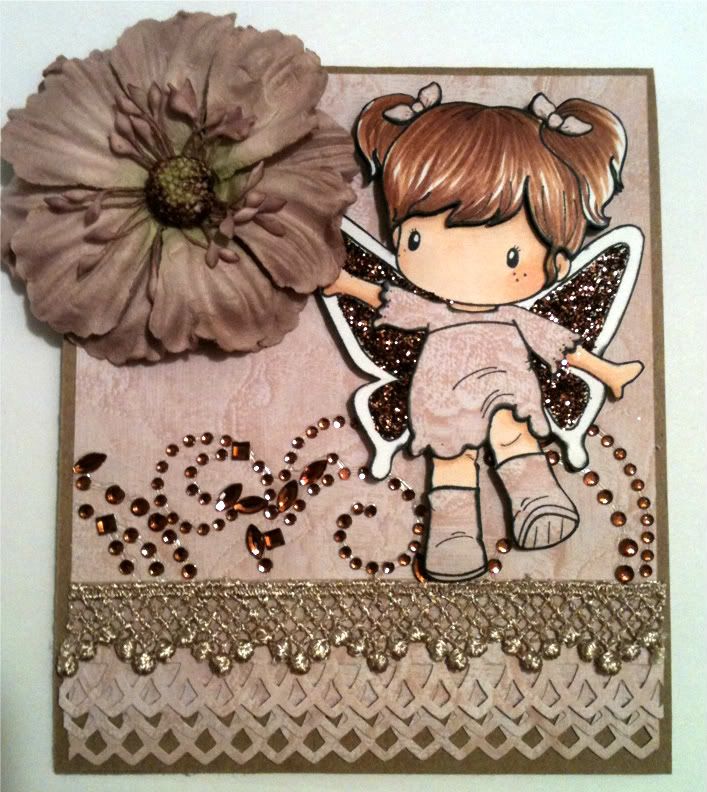 Hello My Friends!
Here I am trying to get my card in on time because two weeks ago it was late due to my junky computer. Crossing my fingers that it will post on time.
This weeks challenge at AFA is Lace! Yeah, that easy. We all have some Lace in our stash so, put it to use heere. I had so many to chose from and ended up working around this one strand. Not what I had in mind but, I think it work for me.
I went with
C.C. Designs Ima Butterfly
. A touch of 3D and paper piecing. I did stickle like a crazy person,lol. The Lace and Flower are from Recollections. They are rapidly growing and coming out with some pretty amazing embellishments.
Hope to see you there!
Tons Of Hugs, Dangina