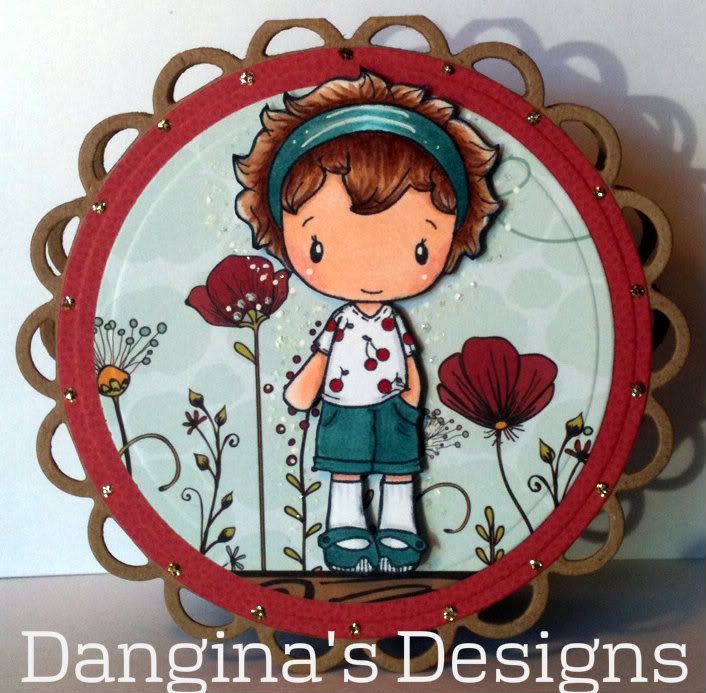 Hello My People!
I am having a fantastic Sunday Mourning! Hoping to go fishing with my Hubby. I know he wants to, lol.
I made this card in about 30 minutes. It was such a fun and easy Challenge. I used miss Fiona from the C.C. Designs Collection today. Colored her up and cut her out. I used the Lacey Circles from Spellbinders and the Classic Circles too. The Dp is from Heidi Grace. I just Love her collections.
I hope you hop on over and join us.
Tons of Hugs, DANGINA