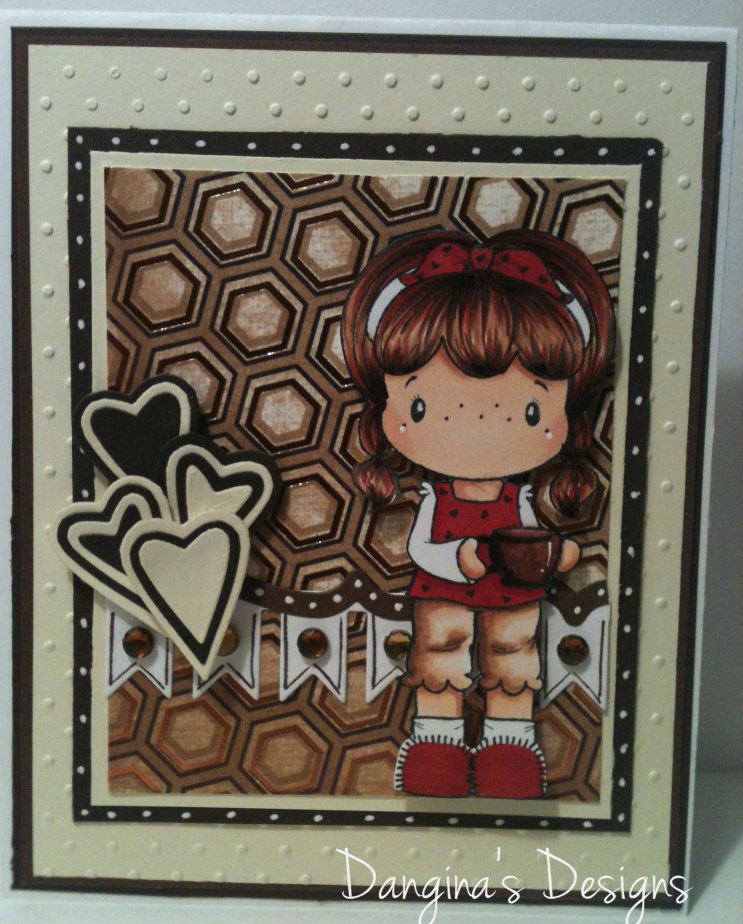 Hey there friends.
Hope you had a nice weekend. I know I did catching up on some rest. I am getting bags under my eyes and that is not pretty, lol.
Well, it's time for a new challenge at Anyone for Anya. It is a photo inspiration. I love the color combo, so I pulled out my old DCWV stack and got to work. I used Coffee Birgitta from the C.C. Designs collection. I added a splash of color to liven it up. I also used 3 Verve Dies sets to finish it off.
I do hope you've enjoyed my card.
Tons of Hugs, Dangina