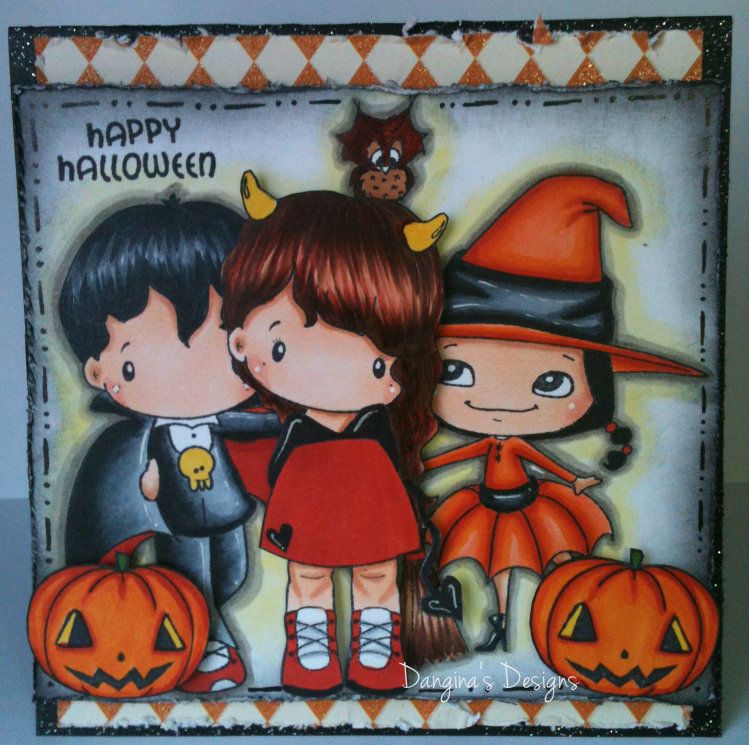 Hello Everyone!
Happy Halloween To All You Ghouls And Gals!
I am here to remind that there is still time to join us at All That Scraps to win a fabulous prize. I went with 2 New and 1 Older image.
and
I had way to much fun with this card. I was so going to add flowers and gems but, figured it was busy enough, lol. I would also like to enter this card into the
Cute Card Thursday Challenge
. I do hope you'll find the time to play along. We'd Love to have you!
Tons of Hugs, Dangina