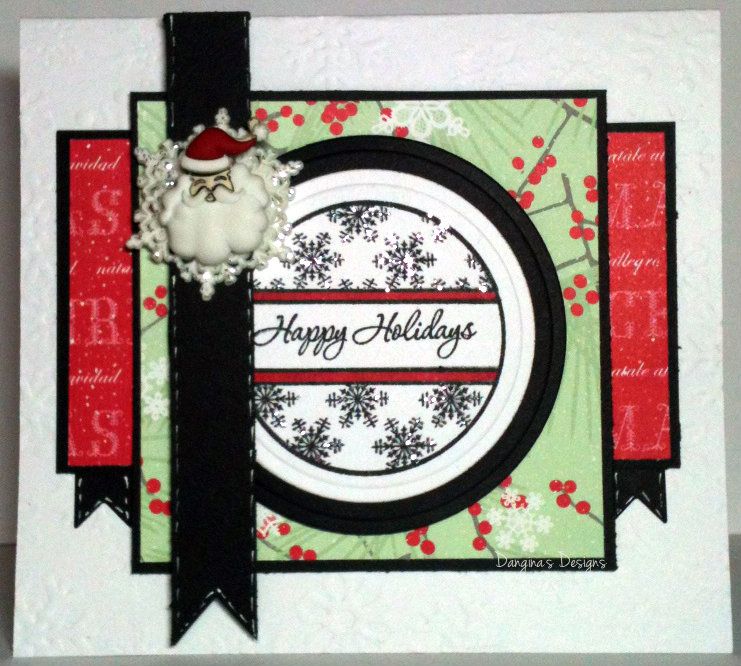 Hello There My Peeps!
How are you doing this fine Monday mourning? I am Loving the weather. It smells great outside and no more scorching sun rays, lol. With that being said, I have decided to make a Christmas card with snowflakes all over it.
I pulled out a Martha Stewart paper pad from last year and Verves Ornamental Christmas set and went to work. I actually added a whole lot of stickles but, there is no sun light to make it bling. I broke off the backs of these buttons and stacked them to make a cute embellishment.
Well, I do hope you have enjoyed my card.
I've got to take a nap, lol.
Tons of Hugs, Dangina