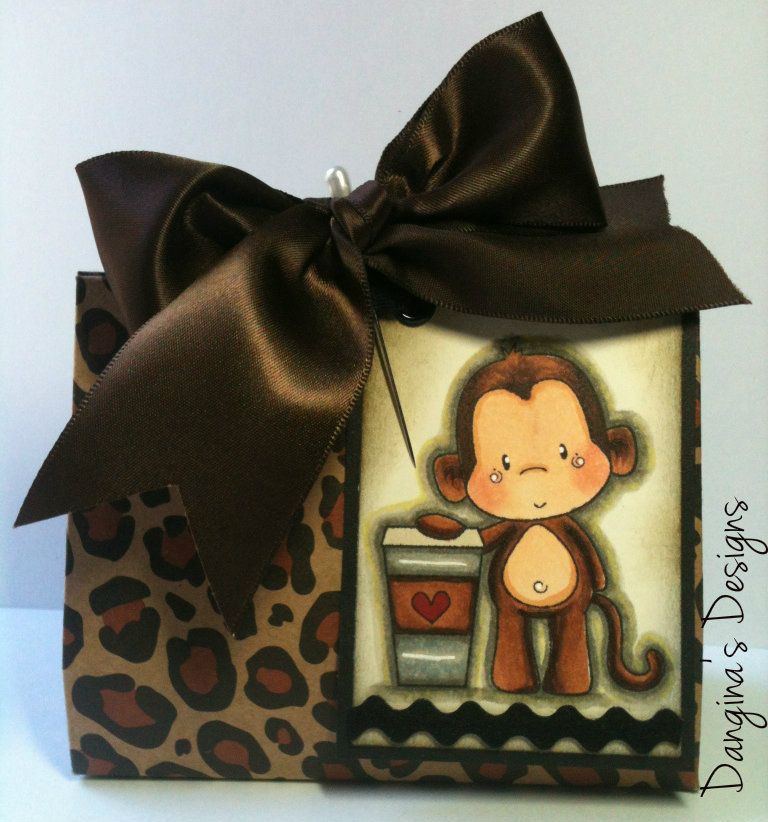 Hello There Everyone!
How are you this week? I am doing so much better. I was really stressing out on my health. A trip to the Doctor had revealed a few problems. I am glad to say that my Mammogram came back Negative, "Thank you Lord"! I had some Polyps removed from my stomach but the Specialist couldn't determine what the large soars were, Hhmmmm..... So, Yeah I was really stressing out.
I finished my project in due time. I thought this little Monkey was just the cutest ever and figured he needed an animal print back ground. I made a little gift bag. What do you think?
You still have time to join in at All That Scraps so, Why Not give it a shot?
Enjoy the rest of your week!
Hugs, Dangina