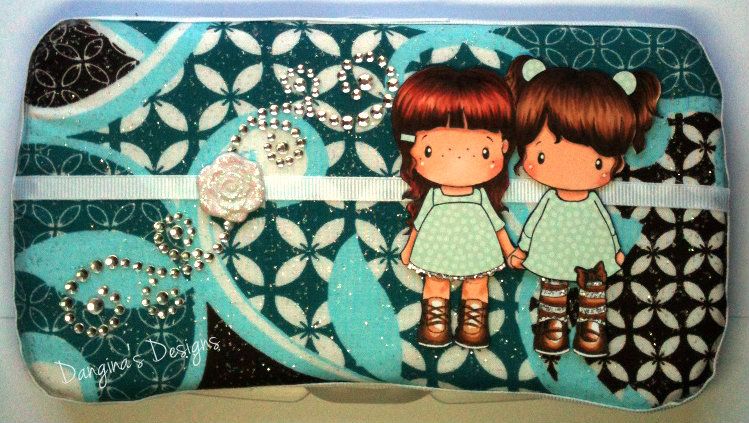 Hey There My Friends!
Here I have *Anything But A Card* which is the challenge at All That Scraps this time around. I made a Wipe Case for my Daughter since she is pregnant with her second Girl. The image is fitting don't you think? I am in Love with the cuteness of it all. I could not get a good shot of the brown on the box. I looks kinda Black ):
This months release has some really awesome new images. Have you checked them out? Christine came out with some really cute Dies too... You should head on over to the ATS Store and check them out for yourself. If you have a chance, I do hope you will join in this Challenge.
Tons of Hugs, Dangina