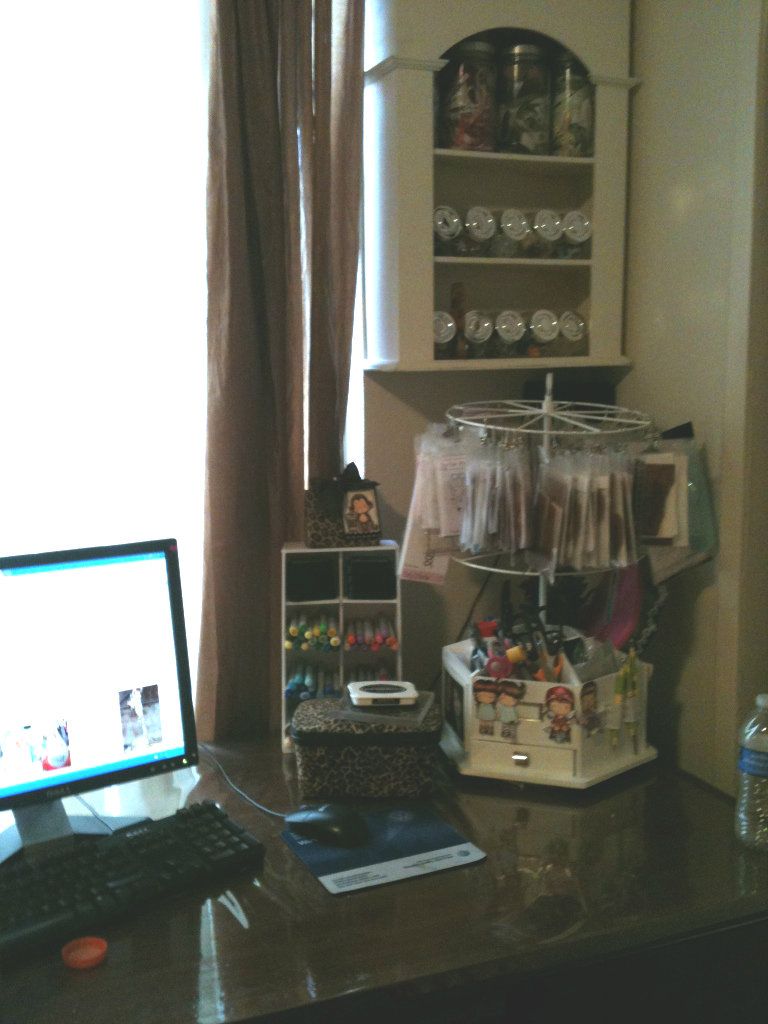 There isn't much on my desk today as I finished a couple of projects yesterday and I already put everything away. I am waiting for a couple of new images in to have something to make but, that won't be here til Friday.
So are we all set for tomorrow? I went out and bought the vegetables for the stuffing and some baked goods. I am not looking forward to getting up at 3 a.m to put the Turkey in the oven. I have to have everything done early so that we can go out and visit my SIL. I am hoping to get done pretty quickly there because here in California the Black Friday Sales start on Thursday night at 8. How cool is that? I don't have much to spend but, I like to see what everyone is all goo goo about.
We didn't have a Christmas for my kids last year, it was so sad. Thieves busted out my patio door at my old place and took everything. I had to move because, I no longer felt safe there. All that mattered was that we had a roof over our heads and heating, lol. This year will be different, I hope. Well, I have to get through Thanksgiving before I can worry about all that.
I do wish you all a Happy Thanksgiving!
Thanks for listening to my blabber,lol.
Hugs, Dangina