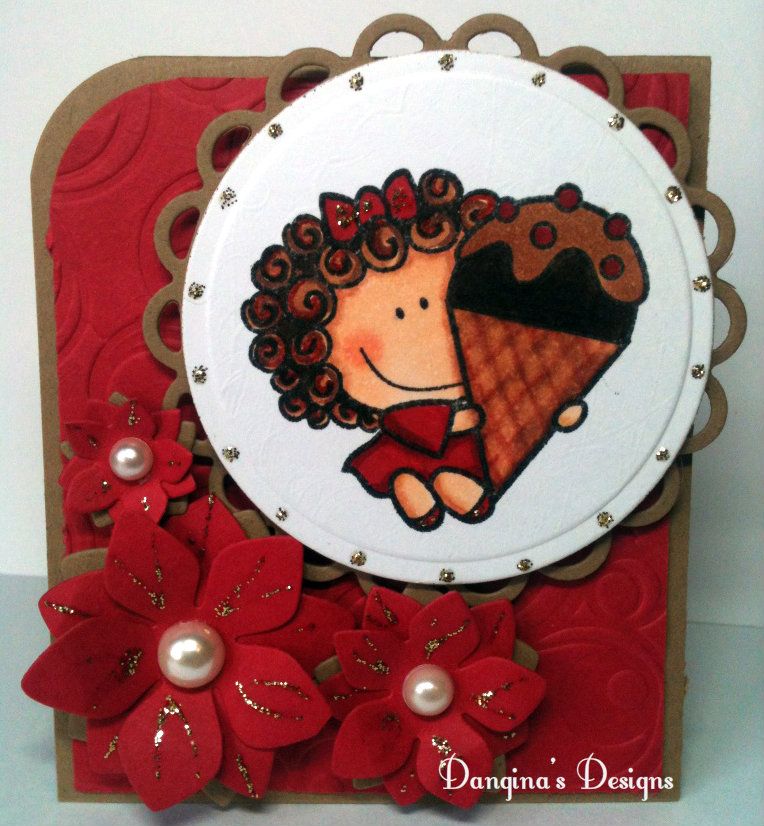 Hey There Friends!
I am here to share a bit of news with all of you. I have been selected, along with 4 other Fabulous Designers to be Guest Designers over at
Loves Rubber Stamps
! How Cool is that? You should really drop in and join in the fun, if not to check out all the Fabulous DT's Inspiration.
Today I made a card for Loves Challenge and it is to use Kraft and one other color. Pretty simple right? I went with Red. I love that color combo in my wardrobe. It always makes me feel pretty and seeing how I don't own anything in those colors right now and haven't in a while, lol. Yeah you know what I was getting to, hahaha.
So, how about you head on over and join in the challenge. Can't wait to see you there.
Tons of Hugs, Dangina