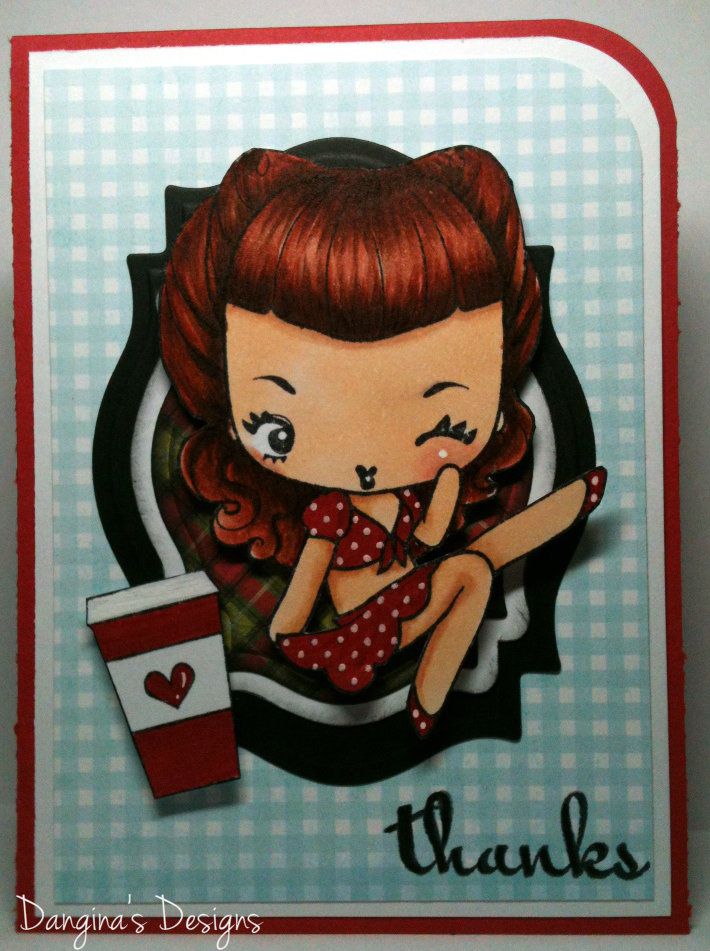 Hey there friends.
I was asked a while back to check out a New Challenge blog in a comment and I forgot all about it. I was so bored with nothing to do so, I remembered the comment. I found it and hopped over to see what the fuss was about. The site is
Loves Rubber Stamps Challenge
. You can use their in house images and if you don't own any, your free to use what you do. I really like to have that option. The prize does increase if you do use their images so, that's something to think about, lol.
Well, this weeks challenge is a Pinterest Image Inspiration and it is gorgeous. I used an ancient GF image and tried to match up the papers with the color scheme in the photo.
What do you think?
Hugs, Dangina